International Exchange (Understanding) and Cooperation - Host Family / Home Stay (Home Visit)
This program is for individuals who wish to interact with Japanese people through experiences of daily life (home stay).
Alternatively, individuals may visit a Japanese home (home visit) to learn about Japanese culture, daily lifestyle patterns, habits, etc.

~~~~~~~~~~~~~~~~~~~~~~~~~~~~~~~
1.Registration for home stay/home visit
2.Registration of host family
~~~~~~~~~~~~~~~~~~~~~~~~~~~~~~~

1.Registration for home stay/home visit

At the request of affiliated organizations and supporters of the association, "International Affiliate Liaison Conference", the International Association is recruiting foreign individuals who would like to experience Japanese daily life through home stay or home visit.
※Individual requests will not be accepted.

Please see below for more information.

For organizations interested in home stay and home visit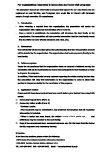 ■Registration procedure
Please contact the association by phone or email, and send in the documents at least one month before your desired home stay/visit period.
①Home stay request form (Form 2)
WORD / PDF
②Home stay visitor profile (Form 3) ※Please include a photo.
WORD / PDF
③Copy of the commitment form, overseas insurance, etc.
(In the case that the home family requests any necessary forms)


2.Registration of host family
■Eligibility
(1) Individuals who are willing to accept visitors regardless of nationality and race.
(2) All members of the family agree to having the visitor stay in the house.
(3) Individuals who are staying with family members.
   (Those who are living alone may only apply for home visit).~

(4) Individuals who feel comfortable regularly communicating any changes in their expectations or family situation.
For more details, please see below.
Home stay/home visit
■How to register
Please fill in the host family registration form (either the attached PDF or the Word file), and send it the Iwate International Exchange Association via mail, fax, or in person.
※You will be contacted by the person-in-charge once the application has been processed.
・Host family application form
WORD
/
PDF
---
■Enquiry/Registration
(NPO)Iwate International Association
〒020-0045 Iwate, Morioka, Morioka station, Nishidori 1-7-1
Aiina 5F International Exchange Center compound
For enquiry through telephone or mail ⇒ contact